Handsome & Men consulted with a few women about the best and worst way to ask for it. These were the results. Not all girls think alike. The best example is this little survey we did. We also understood that there is no absolute truth when it comes to asking.
It is not a myth. There are certain magic words that invite you to have sex – with your partner or not. Language, verbal and non-verbal, plays a key role in seduction and is a good prelude to having sex. It is known that the female gender often responds to verbal stimuli. Why in the end the lip of some men conquers so many women? Physique is not everything in courtship, say the experts, who maintain that the art of conquest is reserved for the best speakers. Men know it, that's why they look for the best words to captivate the sex on. Do you have to be sweet, direct, appear shy , somewhat rude, be interesting?
Better to go with the truth ahead and avoid confusion. Here are some tips on how and when not to screw up
If you are on a date, you perceive that the conversation is flowing and you want to go one step further, how do you propose? It's a good moment? Is it better to let it arise? They are some of the most common questions among men, since they are in a situation that they do not know how to handle. They hesitate between following a direct strategy, a clear and concise question, even thinking that the other person may be offended, or continuing with the courtship waiting for the date to end in bed, as they intended.
Do you want to come to my house?
Faced with this dichotomy, Aaron , a young man from Cleveland, Ohio, asked Ali Eaves , a columnist for the 'Girl next door' section of the men's magazine 'Men's Health', he wanted to know: "Is there an easy way to invite a girl to my house to have sex? "
You can tell her that her perfume turns you on, that you want to feel her body on yours, that you need her warmth, that you want to take off her clothes
Eaves responds that he should look for the simplest option. Lean her toward you and whisper in her ear, "I really want to be alone with you. Do you want to come to my house?". Surely it may not sound as smooth as you want, but Eaves assures that a little discomfort in the situation can be good, since she will notice that you do not have much practice in this type of proposition. The important thing is to convey authenticity and trust.
Some guys try to be shy, they make up some excuse for the girl to come home (like having the last drink, going to see a movie), but their goal is to have sex. It is understandable, but Eaves, who responds in 'Men's Health' to questions about love, sex and lust, assures that the woman will realize that the proposition has a double meaning. He may or may not accept it, since you are not being clear about your intentions either. The most important thing is that it is obvious what you are asking, then you will also get a clear answer.
Bluntly
Another option is to encourage and ask for sex with more risque phrases, without any detour. There are women who prefer it. Be daring, you can be more or less direct depending on how comfortable you are. You can tell her that her perfume turns you on, that you want to feel her body on yours, that you need her warmth, that you want to take off her clothes.
For many women, hearing that they want to have sex with them is extremely exciting. In fact, a US survey published by The Huffington Post 'and conducted by the magazine' Fitness', revealed that 42% of women do seem very exciting the dirty telephone conversations; 44% are more excited to hear "I love you"; while 22% prefer a "you are very sexy".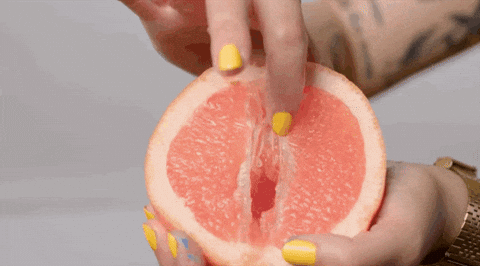 But if we can tell her that the first thing to do is test the waters and see what level of romanticism she has.
"I think they should be direct. Let them play flirting first and look at the terrain. But not promising things: not saying that they love you, that they want to marry you … And then say a simple: I want to sleep with you, let's go to a motel ".
"The worst thing is to ask for it directly. The best is when the two of you want to go out to a concert, to dance or a few drinks. All very natural. It's like asking for a kiss. Never ask for it please "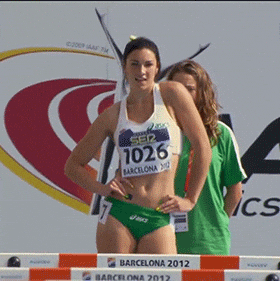 "Ask for it with a dirty comment"
"Do you want to have fun with me for a bit?"
"Subtle. Nothing come and we throw away. It is good that they tell you: 'I invite you to have a drink … and then we go to my house "
"Indirect. That first they invite me to eat "
"Straight ahead, rich and eager. With phrases like: 'I want to eat you' "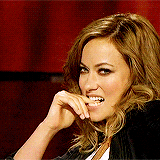 "At this time the best thing is to ask for it or to ask one directly"
"It sucks that they sweeten or delude one by sex. Also, it is not necessary when you want to give it, you do it without so much bullshit "
"Ask for it with an invitation to a motel"
"It is not requested. It is understood and the moment arrives "
"Let them be very dirty and tell you what they want to do to you. That way my imagination is activated and it makes me want to"
"Come and cuddle"