Did you know that posture greatly influences the elasticity of your abdomen? Adopting low or curved postures contributes to weakening muscles and making them harder to firm.
We show you a series of habits, recommendations and exercises that will help you burn abdominal fat and firm your belly. Look great with these 7 tips!
Achieving a flat and toned abdomen is one of the most sought after challenges year after year. And we call it a challenge because of all physical activity, the belly is always the sharpest thorn to overcome.
If we add to this weight loss or a flabby belly after pregnancy, the challenge is multiplied by 10. However, thinning the belly and removing love handles is not difficult if you know how. Of course, it is a process that will take you several weeks but in the long term it is the most effective to have a body of 10.
Thank you for watching
We reveal the tricks that do work to achieve a flat, firm and toned abdomen . And to know how to burn all that belly fat, it is essential to know why it is so difficult to eliminate.
Why is it so hard to reduce belly fat?
The fat that is stored in the abdomen, along with that that is housed in the pelvis, is the most difficult to eliminate for various reasons and common habits. The most common are: hormonal imbalances, an unhealthy diet, excessive consumption of sugar, salt and carbohydrates, excessive alcohol consumption and stress or certain health problems .
As you can see, the reasons why it costs so much to remove fat from the gut are very common in all of us. Hormonal imbalances or certain health problems cannot be fully controlled, but we can curb the excessive consumption of alcohol, tobacco or sugar and we can eat a healthy diet. With a little effort, you will be able to burn abdominal fat. Let's go with these 7 tips and tricks with which you will say goodbye to the fat in your abdomen.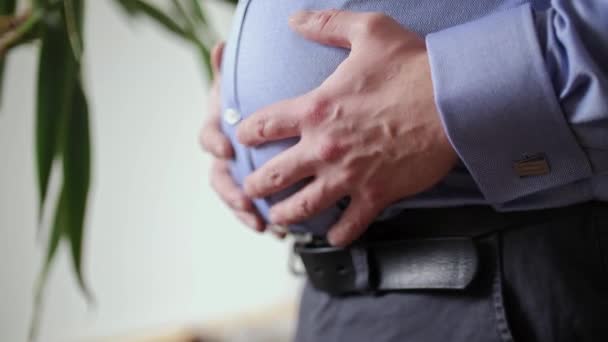 1. Eat healthy
Maybe you're sick of hearing what you should and shouldn't eat. Even so, we do not tire of telling you how important it is to eat a healthy diet for the health and well-being of your body. If you eat healthy at 30, it is something that you will notice a lot at 40. And if you have come this far, it is because you are looking for a flat stomach and you are willing to assume and implement this challenge.
So slowly get away from all carbohydrates and saturated fat. You don't have to give up eating well. For example, you can choose to consume products that contain so-called healthy carbohydrates such as rice, whole wheat bread, quinoa, pasta, rye, and others.
Do not forget about foods that are rich in vitamin E, as they will help you keep your tissues and muscles toned. And, can we tell you a secret? Foods that contain oilseeds and nuts are ideal for stimulating the production of collagen and elastin, which is essential for firming the abdomen and preventing sagging.
2. Avoid sugary drinks
Without effort there is no beauty. We know how difficult it is to resist that chocolate shake or that piña colada cocktail, but to achieve your goal you must for the most part give up all sugary drinks and all alcoholic beverages. This is not to say that you can't have a glass of wine one day a week.
Another aspect to keep in mind is that you avoid tobacco use. Giving up tobacco has great benefits for your body, your skin, and your mind.
3. The importance of the five meals
Did you know that your stomach can be educated? Something that all nutritionists agree on is giving great importance to the times when eating should be done and that the stomach gets used to that routine.
Establishing optimal times for breakfast, mid-morning lunch, lunch, snack and dinner is essential for the body to get used to receiving, digesting and storing essential and necessary fats. Make sure that these five meals do not exceed the total of 2000 calories per day.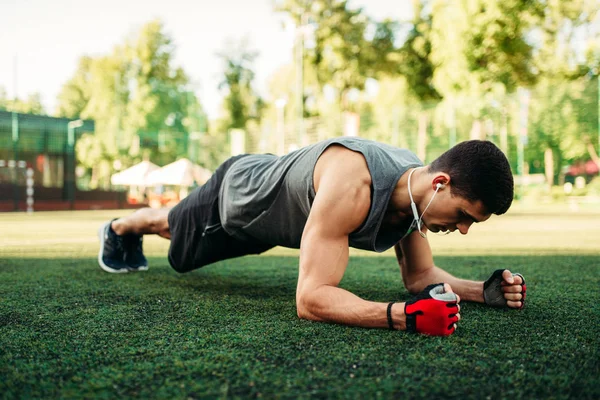 4. Do activities on an empty stomach
Exercising or doing activities on an empty stomach is one of the best ways to burn belly fat. For example, you can train before breakfast or do some outdoor activity like running or jogging. By training your body on an empty stomach, what you do is force your body to use fat as an energy source.
If you include cardio exercises in your training, so much the better.
5. Exercise or plan your training
Follow a basic routine to work out and burn fat around your waist and abdomen. If you have reached this point, before doing these 4 fat burning exercises, it is very important that you do a prior warm-up of at least 5 minutes to stimulate and prepare your muscles. When you've stretched and warmed up your body, it's time to get to work.
The best exercises to burn fat are the plank, the lounge or lunge, the deadlift exercise, and the burpees. You can combine them with others of the cardio style such as cycling, swimming or running.
And to top it all off, say yes to firming creams, tummy tuck massages and tea! Yes, as you have read. Tea has properties to reduce inflammation of the stomach and help lighten intestinal transit. The best teas to burn belly fat are: green tea for its antioxidant properties, macha tea, chamomile tea (concentrated) and ginger tea. You can add a splash of lemon to all your infusions to give it a better flavor and more power.
6. Say yes to firming creams
After losing weight, flaccidity is accentuated in some areas of the body such as the arms, abdomen or buttocks. If you combine a healthy diet, a little exercise and a firming cream, you have the perfect cocktail to combat sagging belly and obtain better long-term results.
7. Abdominal reduction massage
If you are 100% determined to want a flat, strong and firm abdomen, you can complete your routine with a tummy tuck massage that you can do at home. What does it consist of? It is a massage that eliminates the accumulation of localized fat in the belly and stylizes its contour. The movements that are carried out cause heat, which helps to dissolve body fat, favoring its elimination through exercise.
Probably you wanna read:
Why Do My Knees Hurt When I Exercise