If you are looking to raise your wardrobe to the next level, you should make sure you know how to wear a blazer, one of the most basic garments of good dress.
Anyone looking to take their wardrobe to the next level should make sure they have one of the most basic items for the lover of good dress: the blazer. Unlike the jacket, the blazer has a more informal cut ideal for use on different occasions. Here are some basic rules that will help you wear this garment with style.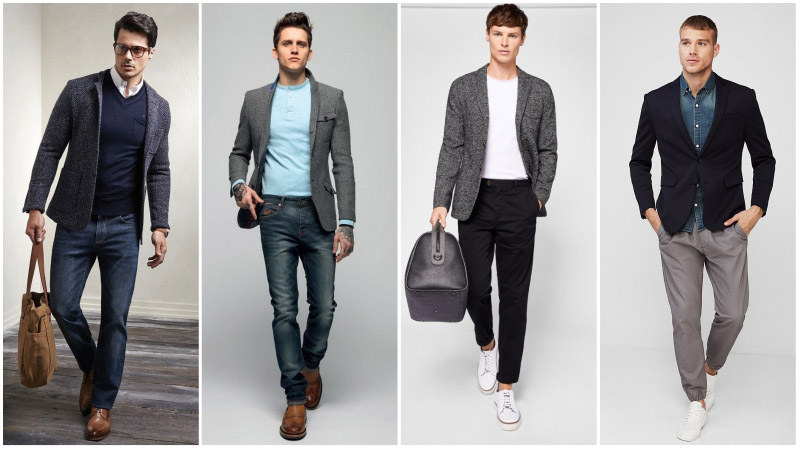 Take care of the fit of the shoulders
The shoulders are the only part that a tailor won't be able to adjust, so you better find the right fit. The top line should end slightly before your shoulders but not feel too tight. Pay special attention that no wrinkles are generated in this area to make sure that the size is correct.
Avoid exceeding the wrists
Your blazer should reach right up to your wrists without going too far behind or over them. Don't be afraid to show a fringe from your shirt sleeves, this will add an extra touch to your outfit. Avoid prioritizing accessories such as bracelets or watches, let these blend naturally and peek out from time to time.
Knowing which button to button essential
There are different types of blazer, it is important that you know how to button each one. For a single button model, try to keep it closed when standing and open when sitting down. In the case of two buttons, the upper one must always remain attached while the lower one loose. For three button blazers there is a simple rule: "sometimes, always and never".
Use a scarf or brooch as an accessory
If you want to give your outfit an extra touch without being too flashy, a small accessory is an excellent option. In case you want to opt for a more elegant look then use a blazer with a front pocket and accompany it with a handkerchief. The brooch can be appropriate for both formal and casual events depending on its design. Take advantage of this detail to show your personality.
Combine or contrast
Go to one extreme or the other, never stay in the middle. Wear shirts, polo shirts and even T-shirts that stand out with shades opposite to your blazer or that incorporate details that match. Remember this advice when choosing your accessories and no one can tell you that you do not have great taste.
Do not be afraid to accompany it with jeans
One of the best qualities of this piece is its flexibility to formalize it or make it casual. Wear a pair of plain jeans and create a practical ensemble with lots of city class. Vary between shirts or t-shirts to play with the different levels of formality this look can provide.
And voila, it's time to go out and conquer the world in style.
Probably you wanna read:
7 Tips to Wear a Dress Shirt and Look Sexy
How to Dress As The Rich People Do