This time we want to share with you the latest advances that have been developed in the men's footwear industry. The most entertaining of all is that this is just beginning so that in the coming years we will be able to see even more impressive pieces.
Balenciaga sneakers
The first time we saw these shoes was at a designer show in Paris and immediately the cameras drifted to the feet of the models because they couldn't believe what they were seeing. It turns out that the shoes had an appearance that left a lot to be desired, they were dirty or at least they appeared to be dirty.
As the shoes caused such an impact a few months later Zara began to offer a version similar to Balenciaga's shoes to its customers  at a lower price and with an addition that everyone was grateful for, which is that they were clean.
It is more than evident that these Sneakers can be used even in the context of a formal celebration because they look great with suits. The key in this sense is that you are a man who is not afraid of the idea of ​​going further.
Adidas NMD_C2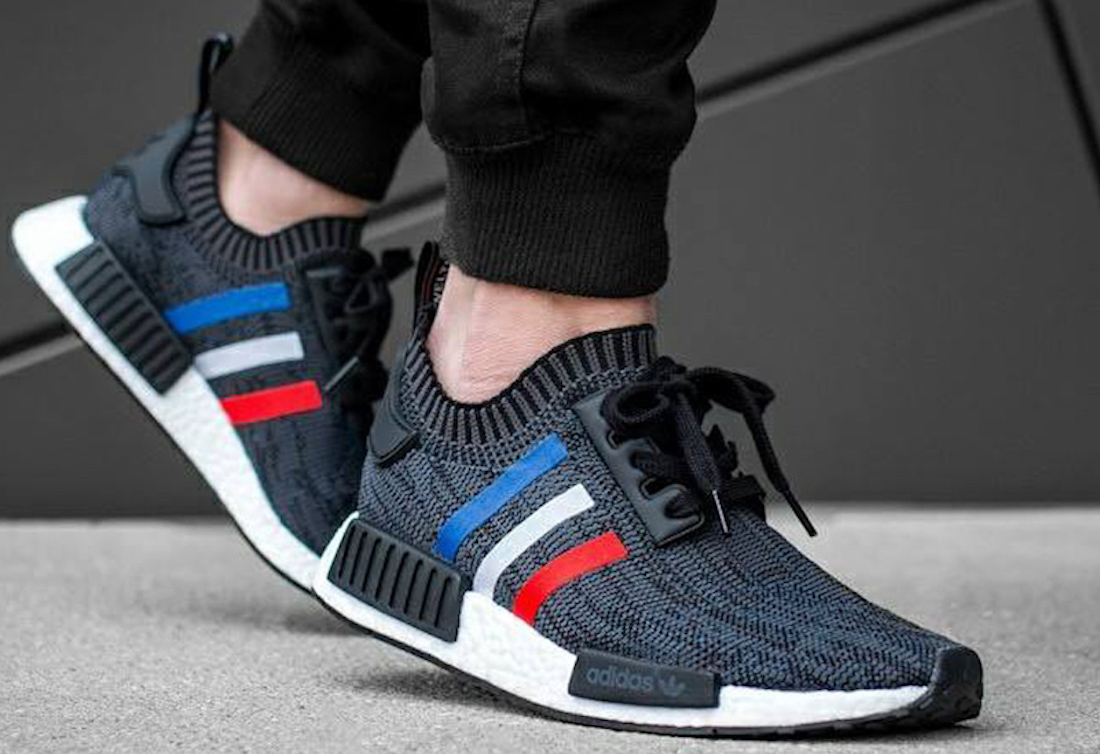 This brand has triumphed in a big way because its executives learned to change with their customers , this means that they masterfully adjust to their needs. Adidas has not limited itself to simply making running shoes for many years.
The latest creation of the firm; The Adidas NMD_C2 are giving a lot to talk about and that is because they perfectly meet the concept of urban and good taste. They have a more robust appearance but without this being translated into a sacrifice of the style and personal stamp of the company.
According to the statements that the executives of this company have issued, they want clients to feel that they are part of a great family and the only way that this is possible is for them to listen to them and follow their recommendations.
Reebok and BAIT do it again
These two brands bet on the nostalgia of their customers to succeed. They have designed footwear inspired by the eighties but it is not only about that but they also have elements from the popular Stranger Things series and also from the Ghostbusters.
As you can imagine, the young people went crazy and went out to buy them and nobody can judge them. It is necessary to take into consideration that the quality of the footwear is exceptional,  so it is not something purely aesthetic. At Reebok they have always invested in designs that are not too extravagant because at the end of the day the protagonist is not the shoe.
Nike Air More Uptempo '96
This new design by Nike has made an impact quite well among the boys and it is that somehow they managed to capture the essence of the past decade without losing a single detail. When it comes to classics, Nike really knows what it's doing.
The possibility that this is a new production line has not been ruled out, which means that more people around the world will be able to use them. They are also considering expanding the color palette to reach the most exquisite customers.
Nike Air More makes the guys who wear them feel free to express anything as these shoes are loaded with personality. They are the perfect complement for those who work every day to achieve success.
Nike vandal
This is another of Nike's most applauded feats   because it's all about great shoes. At first glance they convey a sense of joviality that is unique in the market. They have caused such a stir that a version for women is planned. By the way, another model that we love is the Air Fore, here we show you how to combine the Nike Air Force.
It is clear to us that when it comes to footwear, it is necessary to have the brands that have done the best because it shows that they still have the ability to meet the wildest demands. The future of men's shoes centers on  having pairs that are fully customized. We are not far from that.
Probably you wanna read:
Differences Between Sneakers, Shoes and Tennis Shoes
Top 10 Best Sneaker Brands in The World Market